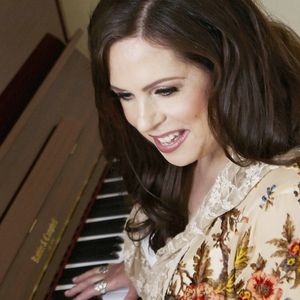 Kathy Sanborn
Kathy Sanborn is an American award-winning jazz vocalist, composer, and recording artist. Known for her velvet voice, Sanborn takes jazz music into the modern era with her sultry, contemporary sound.
In September 2017, Sanborn won a Clouzine International Music Award (Best Jazz Song) for her original composition, "Falling," from her latest album release, Recollecting You.
Sanborn won a 2015 American Songwriting Award for her world single, "Fantasy," produced by 2015 GRAMMY® winner Ricky Kej. The year 2016 brought a ZMR Award nomination and a One World Music Award nomination for her seventh album, Lights of Laniakea. In addition, Sanborn was a 2014 Hollywood Music in Media Awards nominee.
Sanborn's music includes the albums Recollecting You, Lights of Laniakea, Fantasía, Sultry Night, Six Degrees of Cool, Blues for Breakfast, Small Galaxy, and Peaceful Sounds. Her latest album, Recollecting You, released August 4, 2017.
Her single, "Love Will Light the Way," released September 1, 2018, and features Grammy nominee guitarist MASA. In 2019, Sanborn released the film title track of "Three Days of the Condor," composed by the brilliant Dave Grusin. October 2020 brought the release of "America the Beautiful" to the worldwide stage.
Her first 2022 single, "The Best Is Yet to Come," released January 14, 2022. The upbeat tune inspires listeners everywhere to be positive and optimistic in these ever-changing times.
On May 6, 2022, Sanborn released "I'll Do Anything," a calming, peaceful single. Of all her compositions, the singer-songwriter says "I'll Do Anything" is a personal favorite.
John Shelton Ivany of the National News Bureau says: "Kathy Sanborn is able to convey emotional truths with a sound no one else can produce--a quavering joy that works equally well over an ocean or acoustic chords of ballads. No one else sings like that."
The sultry songstress is a voting member of the National Academy of Recording Arts and Sciences (GRAMMY Awards®) and the Latin Academy of Recording Arts and Sciences (Latin GRAMMYs). As a composer and songwriter, Sanborn is a member of BMI.